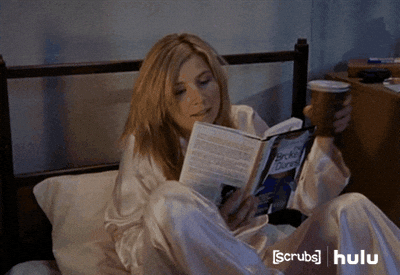 Whether you're in the midst of figuring out - this very evening - that your using days are over, you've got a few shaky days under your belt or you've been proudly sober for a month, one of the first things to conquer when you get sober is all of the free time. It can be a blessing and a curse to suddenly have what feels like all the time in the world. When I first quit drinking, I just slept. Or that's how I remember it, anyway - I was in a daze for the first month or so. If you're brand new to sobriety, remember: all you have to do is not drink or take the drugs. That's it, infuriating and difficult as it is. Don't take the first drink. Why not read this to pass the time? I'm a great time waster, I promise.

Once my cognitive functions kicked back into highs gear, I was blown away to discover that I'd spent so many hours a week at bars, or going to the liquor store, or being passed out. The amount of time I had, post-work, to exist as a non-alcohol-imbibing human was baffling.
Since addicts are obsessive people, some newly sober people create a new exercise regimen, take up a new hobby or work on reorganizing their closet - anything to distract from the discomfort of Not Doing The Thing. What did I wind up doing? Googling stuff. I laid in bed, browsing the internet for answers to questions I had been too afraid to ask anyone in person.

Googling embarrassing questions like "will I ever have fun again?" or "sober sex" or "tips on apologizing" led me to message boards and forums. I read pages and pages of Reddit, Metafilter, Tumblr threads. In my search, I looked for any sign from more reasonable-seeming people that what I was going through was temporary.
The stories that addicts (and those affected by them) share are raw, human stories of desperation, loss, unimaginable struggling. Redemption, triumph and joy play a part, too. While there is often a common thread to addiction (family issues, financial problems, mental illness, trauma), everyone's struggle is different, so everyone's recovery will be, too. I guarantee something will resonate eventually.

Specific to my recovery: I was afraid that I had to stop being a stand-up comedian. Lots of artist friends have shared similar fears - that alcohol or drugs was the key to their creative process, that liquid courage was required to perform, that cast parties would be excruciating, that the professional courtesy of going out for a drink with a patron or colleague would be untenable. All of those things worried me, too. Would my stage presence suffer since I was so used to physically reaching for a drink during key moments in my jokes? Could I make small talk at open mics? What would I do when I got paid in drink tickets?
In my relentless, amateurish research on sobriety, I began to seek out stories by entertainers who had gotten and stayed sober. Since it's 2018, this isn't a straightforward reading list, by the way. It's essays, books and podcasts. The bonus section includes comics and video games, too. When (brave, quiet, private, wonderful) artists reach out to me in the earliest stages of sobriety, these are the first things I recommend for them.
Bonus Round!​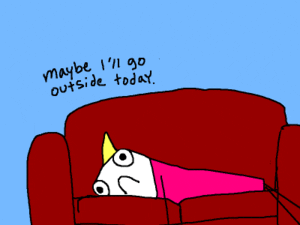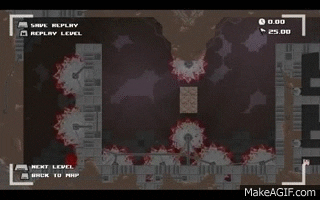 Well, we did it. Ready to start an alcoholic book club? Seems kind of appealing now, honestly. Next week, I'm going to write about coping strategies for one of the most common and dreaded aspects of sobriety: how to navigate being a sober person in a boozy environment. Thanks for reading!
Please reload