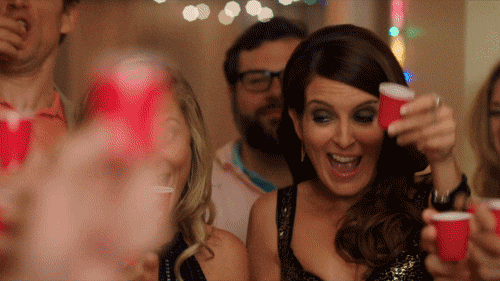 As I mentioned in my previous post, unless you're headlining, festivals don't pay you any money. Generous, organized festival runners will often do as much as they can to find you a place to stay and even front some meals, but you have to pay to get there, whether that means taking a Megabus, flying Spirit or piling into a car with a bunch of your friends. If you're booked on a Thursday, you'll likely have to take a day or two off of work just for travel.
What about that GREAT EXPOSURE you hear people talk about? Some festivals have industry representation in the form of club bookers and talent scouts, but those shows are likely reserved for the big dogs - people with managers who are on the brink of a big TV credit. 
Who will you be doing shows for, then? Good question. The nature of weekend-long festivals means that some shows will be packed and some won't. Sometimes you'll get booked on a show that's too close to the start time of a headliner, so people will head to wait in line for that instead of coming see you, unfortunately. It's a mixed bag, even at great festivals.
Basically, even the most frugal among us will have to throw down some serious money and time for a weekend adventure like a comedy festival. So why go?

Festivals allow you to see a TON of comedians at once. Disregard comedians who say they don't watch other people's specials because they don't want to be influenced. (Those same people go to mics, don't they?)
You need to know what kind of jokes other people are telling, what they're wearing, how they network and get gigs - this is all research for your career. You'll likely see people at your level, much further along and some people who are so good, they make you wonder if you're even trying the same art form.

If you're curious about attending a comedy festival and want to give it a shot, here are some tips on how to get prepared:
Get a decent video clip. It doesn't have to be HD and filmed at your home club. It just needs to be 5 minutes of your best material. I'd recommend a clip where you get a big laugh in the first 30 seconds vs. a clip where it's 3 minutes of setup for a grand finale. Tell the jokes that set you apart. Bonus points if it looks and sounds professional. Make it public or unlisted on Youtube and double-check the link works - have a friend try to view it just to be sure.
 

Assemble your "press kit." Have an updated, concise, not joke-y bio, high-res headshot, and your social media links set aside and ready to go. Double-check your Youtube links to make sure the privacy settings are right. Keep this all in one document on Google Drive for easy access. Awkward note: don't embellish your credits. It's a small world and people may not confront you but will laugh mercilessly behind your back if you're lying.
 
Save up some money. I did a Kickstarter for $150 to pay for comedy festivals submissions. Like Blanche DuBois, I've always relied on the kindness of Facebook friends. I asked anyone who hadn't chipped into donation-based shows or who always said "oh hey I've gotta come to one of your shows sometime" to throw in $5. It worked! Begin to save money in the fall for festivals that have submissions due in the spring. Start early!
 

Submit it and quit it. This is a snazzy way of saying "submit to opportunities and then quit worrying about it." It's very easy to work yourself into a frenzy about whether or not some fairly arbitrary gatekeepers will open the doors for you. All you can control is what you've put out there - if you've submitted a good clip, written a coherent email and paid the submission fee, stop worrying about it.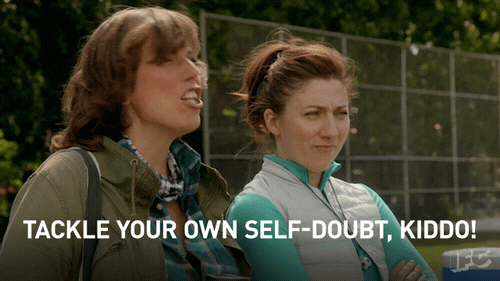 Lots of bitter, crusty old comedians will say that festivals don't matter and people only book their friends. I agree with them - comedy casting IS full of favoritism, hype and good ol' nepotism and odds are, that one festival won't skyrocket you to fame.
What I am saying is that seeing a variety of performers will broaden your horizons.
Getting out of your comfort zone and performing for true strangers is a good taste of your material. The best way to grow as a comedian is to be thrown into unfamiliar situations and have to work your way out of it. 
Get out there and give it a try. If you don't get picked for the first few you submit to, keep trying. I have faith in you, little caterpillar!
Please reload